"A Practitioner's Guide to Impacting Immigration Policy"
Dec. 30, 2021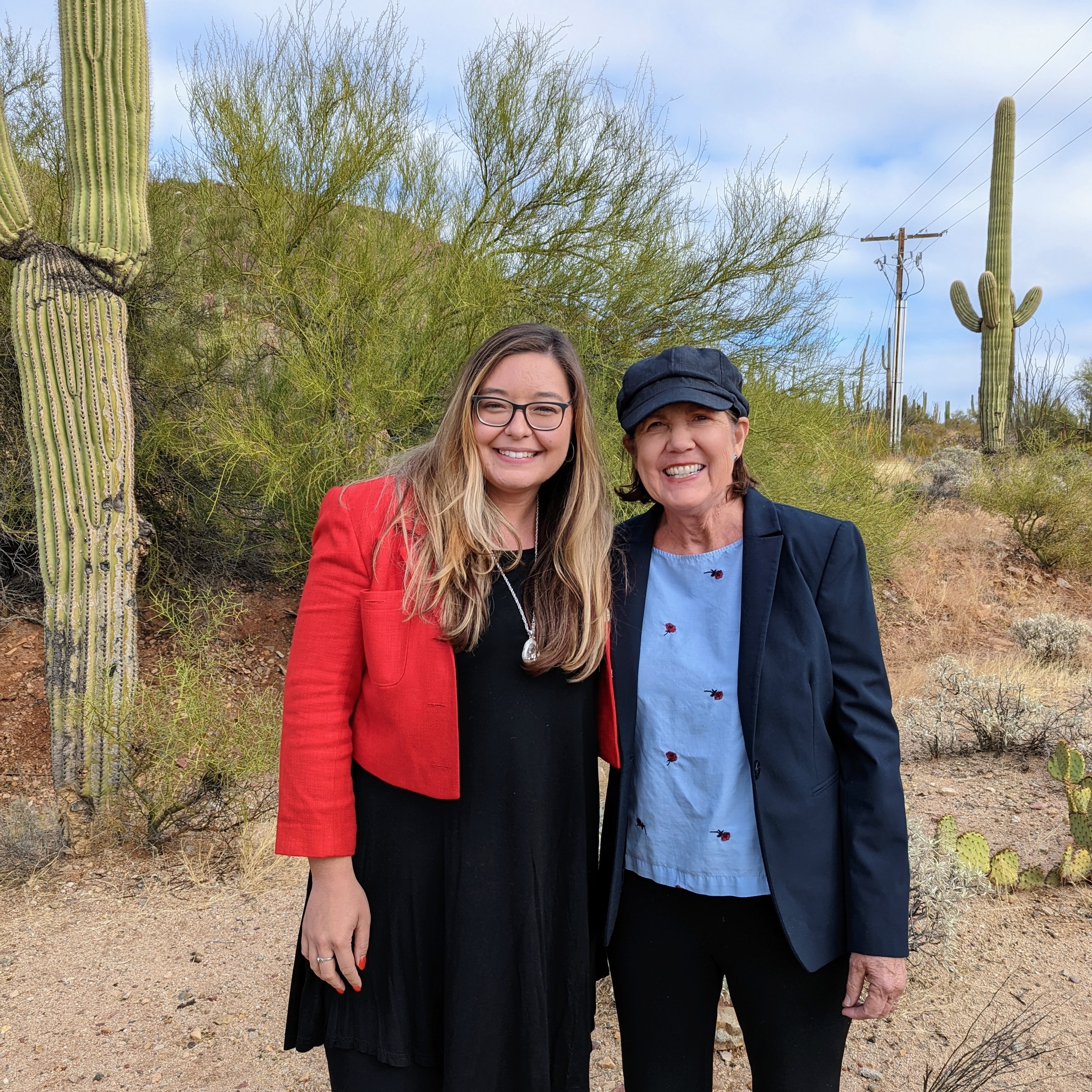 Sierra Yamanaka recently completed the M.A. in Human Rights Practice, with her Capstone Project being "A Practitioner's Guide to Impacting Immigration Policy" (see link below). In this blogpost, she explains how the project came about and how individuals can work to advance the protection of immigrants. 
I have the distinct privilege of working in the Tucson district office of Congresswoman Ann Kirkpatrick, serving as her scheduler and Deputy District Director. This position has given me access and insight into not only how Southern Arizona has responded to increases in asylum seekers but also into what the federal government's response has been.
I started my job with the Congresswoman at the start of the 117th Congress, on January 4th, 2021. The new administration began on January 20. By the beginning of February, it was evident that the community needed to come together to ensure that everyone was prepared to receive migrants in the Tucson area. Organized by Pima County, a "Humanitarian Working Group" was formed to meet bi-weekly to share information.
Included on these calls were a mix of different levels of government, non-governmental organizations, and even transportation companies -- essentially anyone who could be considered a stakeholder in the issue of migrant arrivals.
These calls served as the inspiration for this guide, in combination with my master's degree studies in the Human Rights Practice Program at the University of Arizona. I had the opportunity to take what I was learning in class and apply it in the field, and vice versa. What I discovered was that I had a unique, inside perspective on how immigration policy is created and how that policy affects real people on a daily basis.
My hope is that you will take this guide and use it to educate yourself about the power that your voice has in our government. It can be easy to feel like the "immigration problem" is just too big to solve. But there are tangible actions that the federal government can and has been taking to improve the situation, and in order to keep pushing forward, they need to hear from their constituents. That is where you come in.
If you have never contacted a Member's office before, it may seem intimidating: just what happens to your voicemail or letter anyway? Inside this guide, you will find tips and tricks from an insider's perspective on the best ways to get your message through to your Member of Congress and their staff. In an interview with our Deputy Chief of Staff, Emily Cummins, she discusses her work on immigration policy such as how she builds relationships with stakeholders and how meetings with constituents help inform the Congresswoman's decisions.
Special thanks to Dr. Mette Brogden of the Human Rights Practice Program for the inspiration and guidance, and to the entire staff of Congresswoman Ann Kirkpatrick for their wisdom and assistance, especially Emily Cummins and Abigail O'Brien. You can view a PDF of the guide using the link below.